Manufacturing
Our manufacturing facility adhere to the highest standards of quality and are compliant with stringent regulatory standards that meet our customer's high expectations and help us achieve customer satisfaction.

We regularly audit our facility, as do our customers & regulatory bodies from all over the world.

The manufacturing facility is designed, equipped and operated to deliver high-quality products within defined cost and delivery schedules.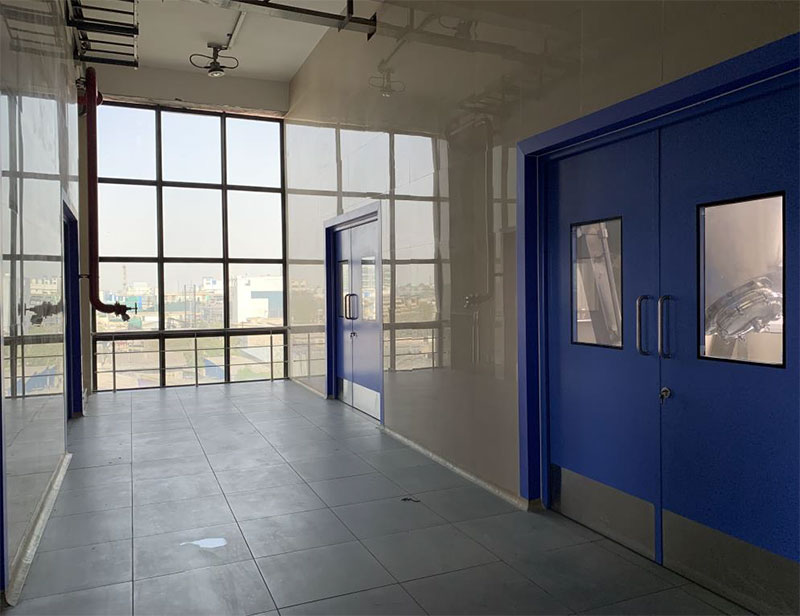 ---
Manufacturing Capabilities
Our Production blocks have an installed capacity of 120+ KL

Stainless steel reactors capacity range: 1,000 litres to 6,000 litres

Glass lined reactors capacity range: 3,000 litres to 5,000 litres

High Pressure Handling Range / Capacity: 10 to 15 kgf/cm2

Temperature Handling Range / Capacity: -5oC to +200oC

Clean Room Facility available

Drying / Vacuum Drying: Fluid Bed Dryers, Tray Dryers, Double Coned Rotary Vacuum dryers available
We have the expertise and resources to carry out the following kinds of reactions:
Friedel-Crafts Acylation

Reduction

Amidation

Ammonolysis under Pressure

Esterification

Diazotisation

Hydrolysis

Nitration
Condensation

Hoffmann's Reaction

Bromination

Methylation

De-methylation

Benzoylation

Formylation

De-carboxylation
---